Need Book Recs? These Are the Five Best Romance Novels I Read In 2020, plus a Bonus Book Rec.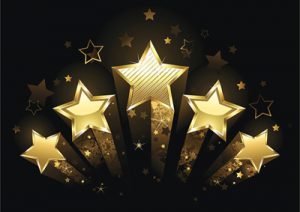 It's been a bizarre and disorienting year at best for most of us. As a result, maybe you've read more to escape our current reality. Or maybe you've read less, because you're too busy being a parent, teacher, employee/entrepreneur, housekeeper and more to even crack a page (If xo, mad props to you!).
I've had trouble concentrating on anything longer than a magazine article unless it's incredibly well-written and engaging. And all I want to read is romance, and a lot of rom-coms, because I joy and goodness and love to win. I want to know the characters are going to get their much-deserved happy ever after (or at least happy for now).
If you're struggling to read, or struggling to make time to read, you don't want to waste precious hours and limited mental capacity on a mediocre book. So, I decided to do a quick roundup of the best romance novels I've read this year. They may not have come out in 2020, but that's when I discovered them. Each one is well worth carving out time to enjoy.
In no particular order, here are my top five best romance novels of 2020, plus a bonus book that  missed making the cut by a bee's dick.
Red, White & Royal Blue by Casey McQuiston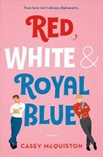 It takes truly great writing to make me love a book written in third person these days. Author Casey McQuiston manages to achieve this near-impossible feat with her debut Red, White & Royal Blue.
This book has everything…Clear, vivid prose, fresh and snappy dialogue, quirky characters you want to root for, scandals, politics, a fake friendship that turns into much more, and British Royals. What's not to love?
Ms. McQuiston builds idiosyncratic, nuanced characters, layering in details to create real people that keep on living in my head. They're smart, and funny, and weird, and stuck in impossible situations that the author somehow makes believable. And the way she lets the romance develop from an apparent enemies-to-lovers to clearly-they're-perfect-together is so very fulfilling.
Right from the start the character's hyper-realistic, modern dialog grabbed me. Then the descriptions of White House life swept me away to another world. Add in the high stakes of a forbidden… Read the rest of this book review here.
Love Lettering, by Kate Clayborn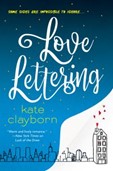 Especially with the world on fire, I find myself drawn to charming, funny, character-driven, romances that are low on serious angst and medium to high on steam. The kind of book that gives you all the best feels and ends like a warm hug. With the kind of characters you'd like to be friends with.
This book is everything.
It's a beautiful, lyrical, heartfelt love story about two quirky, flawed humans finding each other and becoming better people together. And it's so very satisfying on every level.
I am a sucker for a romance with carefully crafted writing, realistic characters that learn and grow, and a nice dose of steamy sexual tension. Read the rest of this review here.
The Kiss Quotient by Helen Hoang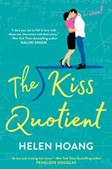 Are you looking for the kind of steamy romance that sucks you in and makes you want to put your entire life on hold until you're done reading (at which point you're going to be very, very sad it's over)? If so, I cannot recommend The Kiss Quotient enough.
The female main character is an econometrician with Aspergers, who loves numbers more than people. She has difficulty in social settings and can't stand French kissing. So, she decides she needs help learning how to be good at sex in order to keep a man and have a relationship.
Queue the entrance of gorgeous Vietnamese/Swedish escort Michael Phan. He has a one-time-only rule with clients but can't afford to turn down Stella's offer. He also quickly finds he doesn't want to turn down her offer.
I loved the peek into Vietnamese food and culture. And who can't relate to pushy parents… Read the rest of this review here.
The One You Can't Forget by Roni Loren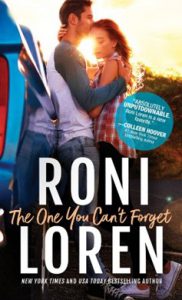 After reading, "The One You Can't Forget" (Book 2 in The Ones Who Got Away series. I haven't read Book 1 yet.), I've added Roni Loren to my list of favorite romance authors. This book hooked me from the beginning with the ideal combination of solid writing, realism, quirky dialogue, difficult situations, and sexy tension, and kept me hooked all the way through.
I don't want to spoil it, so I'll say nothing more than this book has one of the best, most cringe inducing set ups ever. So much delicious tension leading to the reveal and so much discomfort when… Keep reading here.
Overnight Sensation by Sarina Bowen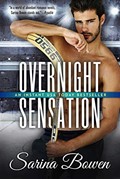 I can't say I've read every book by Sarina Bowen (Because, have you seen the size of her backlist? When does this woman sleep. Or eat?), but every one I have read has been at least very good if not great.
Once again, Ms. Bowen delivers. Overnight Sensation is my second favorite of her books so far next to Him (cowritten with Elle Kennedy, Him is A++ fantastic–so good I read it twice).
Give me a romance where the characters are more layered than you initially realize, and then grow and change. Throw in a dash of humor, a pinch of angst, and a whole lot of sexual tension and I'm in. This book has…Click here to keep reading.
Bonus: Here's the Book that Almost Made the Cut for Best Romance Novels
Priest: A Love Story by Sierra Simone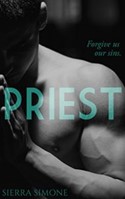 When my critique partner, author Laurel Greer, recommends a book I don't ask questions—I buy, download, and strap in for the ride. As always, she was right on with this steamy romance.
I am not Catholic, or even religious, having been raised in a mixed-religion home, so I wasn't bothered by the taboo subject matter as some might be. Instead, I got wrapped up in the main character's struggles, and loved that Ms. Simone kept his big, hairy backstory reveal secret until the end.
The writing is good, the concept is fresh and different for romance, and it's the kind of book you can happily rip through in an afternoon. Sure, I can always enjoy another hockey romance, or set-in-college NA story, but I love discovering stories that break the mold. This one does that in spades.
Still, I couldn't quite give Priest by Sierra Simone five stars. Here's why… Click to keep reading this review.
If I've missed a romance that was your favorite this year, I want to read it. Please do let me know by leaving a comment below.
Comments