In Deep—Emerald Mountain Book #2 
A sizzling hot novella about ex-lovers/ski patrollers who have to decide what's most important, their careers or each other. Only $2.99!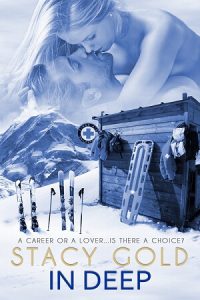 Can they keep their jobs, and each other?
Sophie Tremore is trying to build a career in the male-dominated world of Ski Patrol. Hard to do when her new boss is her smokin' hot ex-lover. She hasn't forgotten how he made her body tingle and her heart pound, although he's making it a lot easier by treating her like she's incompetent—when he's not ignoring her existence altogether.
Emerald Mountain Ski Patrol Director Max Demford has been doing his best to avoid working with his feisty former flame, given his judgment is clouded by those eight mind-blowing weeks two years ago. Ski patrol is dangerous enough, and no way could he handle another person he cares about getting hurt on the mountain.
Forced to work together, their simmering attraction becomes difficult to ignore. When Sophie gets caught in a slide, an adrenaline-filled day could turn into a spectacular night they will never forget—one that could risk both their careers.
*Stories in the Emerald Mountain series are stand-alone, and the books are not in chronological order.*
What's inside? Approximately 90 pages featuring ex-lovers reunited, a workplace romance, ski patrol doing avalanche control, smokin' hot sex.
Check out  Emerald Mountain Book 1 – Just Friends or Emerald Mountain Book 3-Never You. Each book is a stand-alone and they are not in chronological order.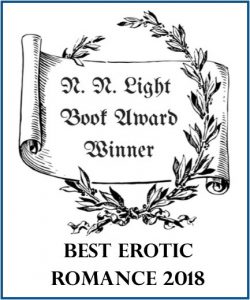 Follow me on Goodreads & Bookbub
Buy In Deep at: