The Emerald Mountain Digital Novella Boxed Set is Officially Available for Preorder on Amazon!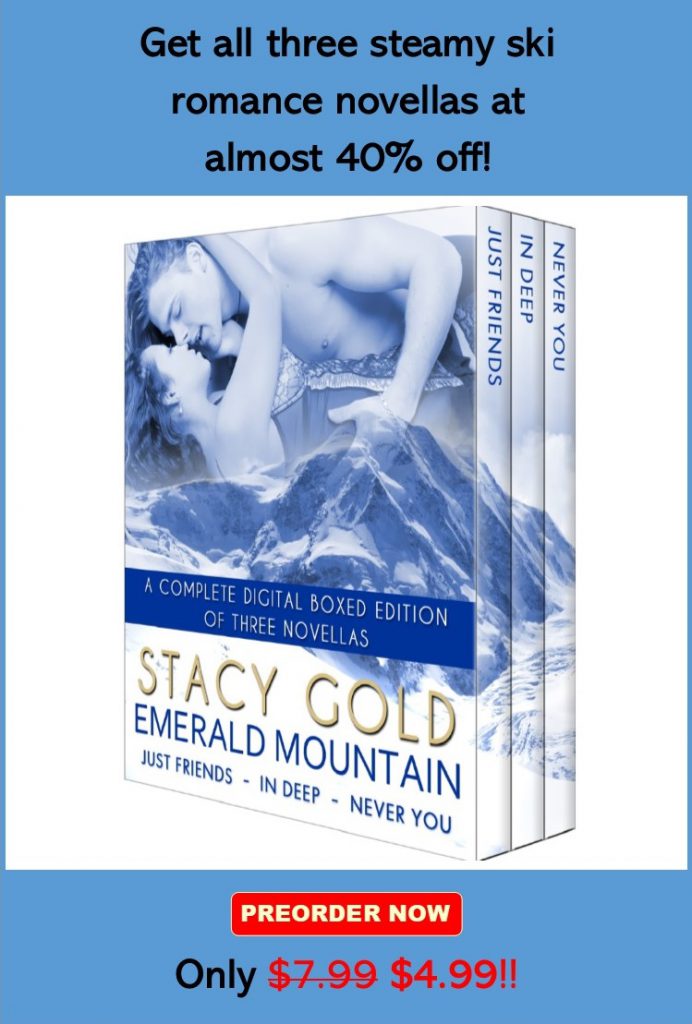 I am super excited to announce my first ever digital boxed set is coming out November 7th, and you can preorder yours right now on Amazon.
Inside the Emerald Mountain Boxed Set…
You get all three of my stand-alone, steamy ski romance novellas at almost 40% off the total cover prices ($7.99), or only $4.99. That's one and one-third novellas for free!
Emerald Mountain #1 Just Friends — A cold day of powder skiing leads to a night of hot sex, and maybe more, in this short, steamy, friends-to-lovers novelette. (58 pages)
Emerald Mountain #2 In Deep – Avalanches aren't the only thing ex-lovers and Ski Patrollers Max and Sophie are trying to control in this steamy, second chance at love novella. (90 pages)
Emerald Mountain #3 Never You – It's the end of ski season. She doesn't do casual. He doesn't do serious. Alone in the backcountry, are some rules made to be broken in this enemies-to-lovers novella? (113 pages)

Comments