It's Another New Year, a New Decade, and a New Chance to Change for the Better.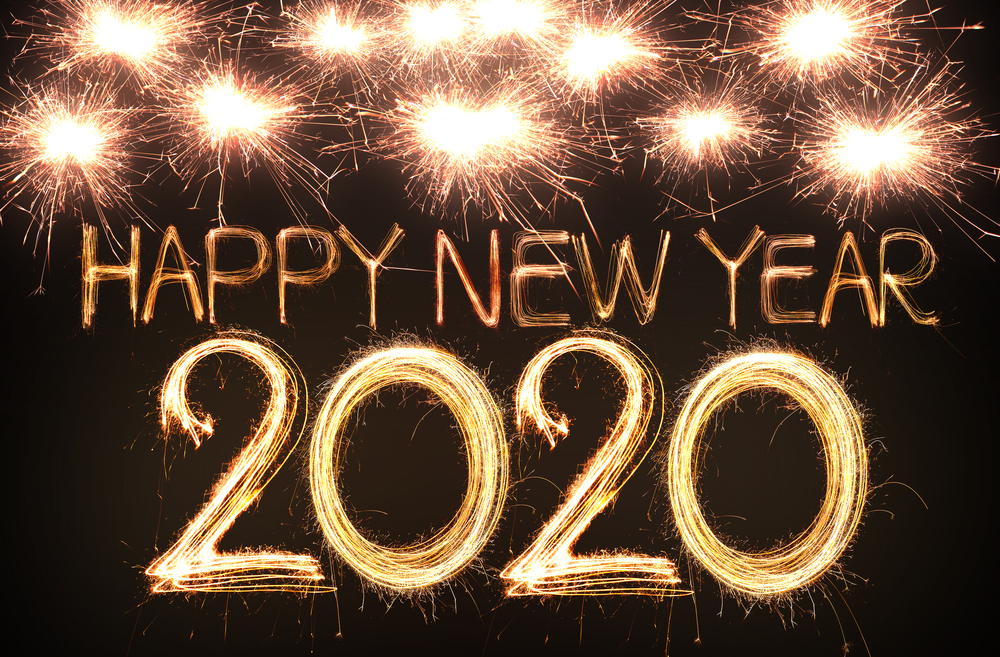 Wow. That's it. 2019 is over. This has been both the longest, and the shortest, year of my life. One of those years where so much happened it's hard to believe it was only twelve months long. Yet somehow those months also zoomed by with a flash and a bang.
I've done a lot of thinking, a lot of writing, and a lot of growth this past year, with more on the horizon. I've overcome some injuries, and I'm dealing with others that cropped up. And I've got big, fun plans for next year, when I will have been on this planet for half a century (WTF?!?!).
While I'm not much for New Year's resolutions, I do believe in reflecting on what I've learned, and setting goals to do, and be, better next year. So, I thought I'd share what I've learned, and my resulting goals, with you here.
Major Lessons to Take Into the New Year and Decade
My value is not tied to how hard or how much I work. It really is okay sometimes to just be. To make time for stretching, and yoga, and reading, and thinking. To go at my own pace, whatever that looks like on any given day. And to not be on a keyboard more than four hours a day, or more than five days a week. Ever again. My body and mind both need time off for me to be at my best, AND THAT'S NOT JUST OKAY. IT'S FAN-FUCKING-TASTIC!


Unconscious and conscious bias are real and exist, especially in white people in America (the only group I'm qualified to speak for or about). Even, likely especially, if you think you (or someone else) are liberal, unbiased, and an ally. I discovered I can read a writer's statements that sound nice enough and rational enough, and not notice much or anything wrong until someone else points out the racism or bigotry. At which time I'm horrified both by what the writer said, and that I didn't even notice. I'm turning fifty. I've internalized a lot of racist b.s. over the years without even realizing it. I'm not proud of this, but it's true. And I know I can do better.


I need to focus even more on healing my injuries and getting back to doing the things I love most. Having been injured on and off the past couple years, being able to mountain bike again this summer was splendiferous. Not to mention biking around town pain-free. Which is a great start. But I haven't been able to kayak comfortably in years and I miss being on the river, too.  Not to mention backpacking. Getting way out there in the wilderness fulfills my soul, so, I can't give up on finding and trying new ways to become stronger and healthier.


Setting boundaries in my life and cutting out toxic people, even relatives, is difficult but necessary. The idea that anyone needs to keep abusive, narcissistic, mean, sociopathic, or plain asshole people in their life because "you've known them forever" or "it's my spouse, partner, mother, father, sister, brother, grandparent, etc."  is bullshit. Some people simply cause too much stress and damage no matter how healthy you've become. They do not have to be my—or your—cross to bear.


I don't know where the romance industry, or my career, is headed in these changing times, but given each of my novellas has finaled in at least two contests (and two have won), I'm confident in my skills. And this past year I learned how to write a damn good contemporary romance novel. I'm so proud of the manuscript I recently finished editing, and I learned a ton about my process that should make future books faster and easier to write. It doesn't guarantee success, but it sure as hell should help. Besides, it makes me happy.


Mindful breathing and meditation work. It reduces my stress and anxiety and centers me. It's not about clearing your mind of thought (which is impossible), it's about learning how to let go of your thoughts instead of getting stuck on them. It's also a practice with no specific end goal other than to practice regularly, for as much time as you can.


Eating meat has become too problematic for me on many levels. The amount of resources and land used to raise cows, chickens, and pigs is ridiculously high, and the process inhumane as hell. I've already greatly reduced my meat consumption over the years and tried to stick to organic and free range. Now, I'm growing more concerned with how eating meat impacts my physical health as well as the health of the planet.
New Year'sGoals for 2020
Study bias, diversity, and inclusion. And listen if someone else tells me I've hurt or offended them (regardless of my intent), apologize, and work to do better. If you'd like to join me, here's a good place to start Mel's Systemic Racism Resources 101

Have my first, full-length romance novel on the path to being out in the world this year—whether it's via a movie deal, a contract with a major publisher, I self-publish, or some other avenue—and write the second book in the series. But always remember to work at the pace that's best for my mind and body, regardless of what other authors are doing.

Switch to a meat-free diet (vegan), starting with two weeks completely plant-based then deciding what, if anything, to add back in (possibly fish or dairy). I'm trying to reduce inflammation and speed healing. Plus, from environmental and animal welfare perspectives, it's the right thing to do.

Meditate daily. Practicing focusing on my breath and letting go of my thoughts helps me feel calm and centered and puts me a powerful frame of mind for positive affirmations.

Continue to refuse to allow or enable emotionally abusive people in my life—even if I love them. It doesn't do either of us any good to continue letting that kind of behavior to, or around, me.

Finally go down the Grand Canyon to celebrate my 50th birthday and my 20th wedding anniversary. I might be floating in a raft instead of paddling my kayak, but I'm going.
It's going to be a grand year all the way around. I can feel it.
What are your big lessons from 2019 or New Year's goals for 2020? Please do leave a comment.
Comments
You may use these HTML tags and attributes: <a href="" title=""> <abbr title=""> <acronym title=""> <b> <blockquote cite=""> <cite> <code> <del datetime=""> <em> <i> <q cite=""> <s> <strike> <strong>