A Father for Her Child by Laurel Greer is a Swoony Ski Romance with a Dash of Steam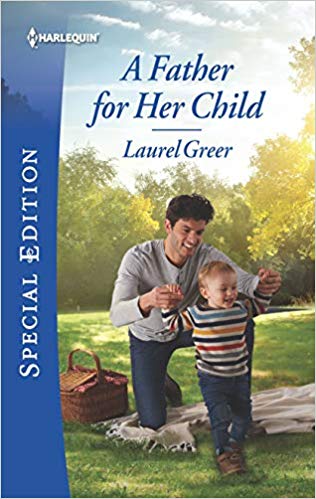 While I don't read much Harlequin, I find a good mountain town ski romance pretty irresistible (go figure). And I always enjoy Laurel Greer's books. The second in her Sutter Creek, Montana series, this is a swoony friends-to-lovers story with a dash of steam.
Zach, an injured ski-patroller, is a man who's easy to fall in love with (trust me, I did). He's genuine and caring, with a solid moral compass, and he loves kids. Cadie, a physical therapist and single mom, is working to prove her strength and independence after losing her husband — who happened to be Zach's best friend — in an avalanche the previous year.
When that means convincing Zach to become her client, sparks fly. I was definitely rooting for them to make it work by mid-book, but the figurative ghost of her deceased husband gets in the way.
If you're looking for a page-turning romantic read look no further. You'll glide right through to the end. It's available in print now, and for preorder on Kindle. Grab your copy here.
If you enjoy it, be sure to check out Ms. Greer's first book in the series, From Exes to Expecting.

Comments