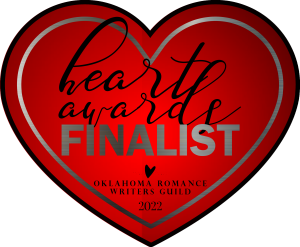 Wild at Heart, by Stacy Gold, is a Contest Finalist in both the New England Readers' Choice Awards and the Heart Awards!
I'm proud to announce that my steamy, backpacking romance, Wild at Heart, is a contest finalist in not one, but two, different competitions!
Wild at Heart is one of the three finalists in the Oklahoma Romance Writers Guild 2022 Heart Awards  Scorcher category. It is also a finalist in the New England Readers' Choice Awards in the long contemporary romance category. To say I'm beyond thrilled and honored to final in two contests simultaneously would be an understatement!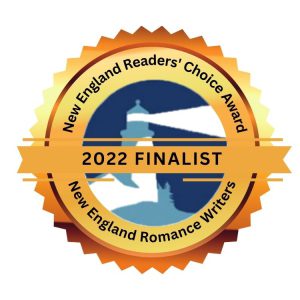 The Oklahoma Romance Writers Guild will announce the winners of the annual Heart Awards on August 5th during the OKRWG Romance Conference. The OKRWG seeks to encourage a higher standard of professional writing in the romance genre. The Heart Awards, hosted annually, has 8 categories, each of which will have three finalists and then one winner.  You can check out the full list of categories and finalists for the Heart Awards here.
The New England Readers' Choice Awards winners will be announced at the end of April this year. The New England Romance Writers association strives to advance the professional interests of career-focused romance writers through education, networking, and advocacy. The awards, which are exclusively judged by readers and fans, have 8 categories, with three finalists chosen and one cross-category grand prize winner! See the full list of NERCA finalists here.
A tease of what you'll find inside Wild at Heart
They each hit the trail solo in search of themselves…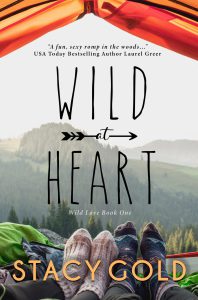 Overworked entrepreneur Jules Martinez is sick and tired of men leaving her for their exes. Determined to wipe the giant, scarlet R for rebound off her forehead, she kicks off a yearlong vow of celibacy with five, 
blissful weeks backpacking her favorite trails through Washington State. Solo.
Out-of-work financial analyst Evan Davenport hasn't been happy since camping in Scouts as a kid—before his wealthy parents and now ex-fiancé made all his major life decisions. Hoping to find joy and purpose, he buys all the latest ultralight backpacking gear, flies to Washington, and sets off alone on a weeklong speed hike through the wilderness.
Mother Nature has other plans, though, and keeps shoving Evan and Jules in each other's paths. Usually naked. When sparks fly, can they find what they're looking for in life together instead of apart?
Grab a copy of Wild at Heart here.