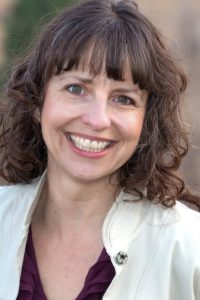 Romance author interview with Stacy Gold
A couple months ago, I had the great pleasure of participating in a fast-paced romance author interview Q & A with a group of avid romance readers. Many of the questions were incredibly thoughtful and thought-provoking, so I shared ten of them in a recent blog post. Today I thought I'd share ten more questions here, along with my answers.
Ten Questions with Stacy Gold
What is your definition of romance? What is your ideal date? My personal definition of romance is someone who thinks about me and my needs and what I like and makes an effort to make me happy. My husband will cook my breakfast or leave me little love notes. My ideal date is to go skiing or mountain biking or kayaking, have a delicious organic meal, soak in a hot spring, and have amazing sex then fall asleep curled in each other's arms.
What made you want to be a writer? In terms of writing romance, I realized I have something to say. That I want to show women finding love on their own terms, not because they need a partner but because they meet someone they actually want to share their life with.
Do you have a preferred athletic type/sport? I am a longtime outdoor sports junkie. I whitewater kayak, mountain bike, alpine/Nordic/backcountry skiing. I like men who do the same.
What are three random facts about you? I speak 2.25 languages (English, fluent conversational French, and usable Spanish). I was a semi-professional modern dancer in my twenties, teaching and dancing with a small company. I once assisted in force feeding a six-foot-long python.
Does your family read your books? My sister is one of my most important and regular beta readers, and my father and my aunts and my mother-in-law and all her sisters have all read my books. My husband has read most of them, though not until they're finished and published.
How would you describe your writing style to newbies of your books? My writing style is visually and emotionally evocative, and easy to read in the best possible way with very human, relatable characters you can't help rooting for. I try to write books you'll keep reading until 3:00am without even realizing.
What do you look for in book boyfriend/girlfriend? What turns you off one? I want characters to be real people on the page, with flaws and hopes and dreams, who work to become better people who are genuinely trying to be nice and healthy and happy even if they struggle.
What is one genre or subject matter you are not interesting writing and what is one you like to write in the future? I will never write thrillers/horror because I don't want to live for months in such a dark world. I won't watch those genres of movies or read those books either. I do have some ideas for a dystopian romance, but it's not something I'm going to write anytime soon.
What was the first book you published? I published a number of non-fiction marketing books back in my days as a marketing consultant. As for fiction, that was the first novella in my Emerald Mountain ski romance series.
What do you love about writing romance? I adore being able to show flawed people finding partners who not only love them for all they are, but genuinely like, respect, and support them. I also enjoy normalizing independent women enjoying and having great, satisfying sex.
Got more questions for me? Leave them in the comments below and I'll respond in a future post.